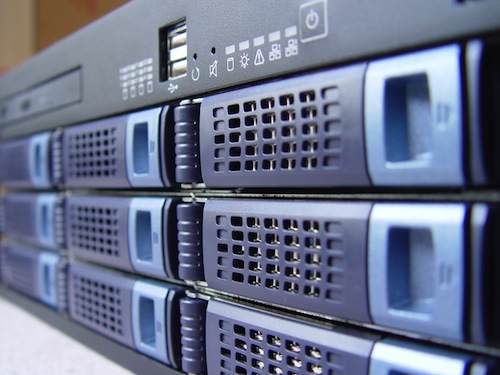 When have we ever bothered finding out the mechanics of how a website works? Have you ever stopped and wondered how people gain access to their own websites? Many people go for years without figuring out what a web hosting provider is, unless the need for a web hosting provider arises. In layman's terms, a web hosting provider is one that makes it possible for millions and millions of people around the world to access your website through the internet. Think of it as real estate, there are a number of realtors that would rent you space on the web, this is what a web hosting provider does for you. However, while contemplating web hosting there are a couple of things one should keep in mind.
For starters, when you create a website, you are essentially collecting a number of files that you will then release on the internet, for any internet user to see. For businesses not familiar to web hosting, it is wiser to outsource the responsibility to a competent organization, who will then provide domain name personalization, service depth and high levels of quality of service.
Before considering your web hosting options there are a couple of factors one should be fully aware of:

Content
There are many companies in the market that could provide you with what you need, however each company has a different track record. Make sure the company you choose has excellent service,
customer care and affordable pricing.

Server Stability
In order to rate the company, amount of down time can be a great factor. An acceptable amount of downtime could be 40 minutes per month, which would equal to a percent. However, if there are
inconsistencies in the company, it would be wiser to move on to a better web hosting company. The web has a fickle mind, and the greater the imprint, the greater the reward.

Shared vs. dedicated hosting
Any good web hosting company will tell you the pro's and con's of shared and dedicated hosting. For simple understanding, if you are planning to launch a website for your personal use, it is wiser to save up a little bit of that cash, and opt for shared hosting. Here you will have your entire account, including your web page, email and applications is hosted on a server with others' accounts. However, if your website is for a corporate cause, or starts picking up a lot of hits, it is wiser to switch to a dedicated hosting.
Do not settle, aim higher. Host your website in guidance with the best, host your website with Agile IT Solutions!
5 GB data
1024 MB Bandwidth per month
5 Email accounts
cPanel
1 Domain
20GB data
Unlimited Bandwidth
20 Email accounts
cPanel
upto 5 addon domains
Unlimited data
Unlimited Bandwidth + Dedicated IP
Unlimited Email accounts
cPanel
10 addon domains